Posts for: April, 2019
By Protech Dental Care
April 20, 2019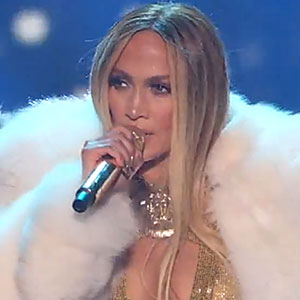 Whether she's singing, dancing or acting, Jennifer Lopez is a performer who is known for giving it all she's got. But during one show, Lopez recently admitted, she gave a bit more then she had planned.
"I chipped my tooth on stage," she told interviewers from Entertainment Tonight, "and had to finish the show….I went back thinking 'Can I finish the show like this?'"
With that unlucky break, J-Lo joins a growing list of superstar singers—including Taylor Swift and Michael Buble—who have something in common: All have chipped their teeth on microphones while giving a performance.
But it's not just celebs who have accidental dental trouble. Chips are among the most common dental injuries—and the front teeth, due to their position, are particularly susceptible. Unfortunately, they are also the most visible. But there are also a number of good ways to repair chipped, cracked or broken teeth short of replacing them.
For minor to moderate chips, cosmetic bonding might be recommended. In this method, special high-tech resins, in shades that match your natural teeth, are applied to the tooth's surface. Layers of resin, cured with a special light, will often restore the tooth to good appearance. Best of all, the whole process can often be done in just one visit to the dental office, and the results can last for several years.
For a more permanent repair—or if the damage is more extensive—dental veneers may be another option. Veneers are wafer-thin shells that cover the entire front surface of one or more teeth. Strong, durable and natural-looking, they can be used to repair moderate chips, cracks or irregularities. They can also help you get a "red-carpet" smile: brilliant white teeth with perfectly even spacing. That's why veneers are so popular among Hollywood celebs—even those who haven't chipped their teeth!
Fortunately, even if the tooth is extensively damaged, it's usually possible to restore it with a crown (cap), a bridge—or a dental implant, today's gold standard for whole-tooth replacement. But in many cases, a less complex type of restoration will do the trick.
Which tooth restoration method did J-Lo choose? She didn't say—but luckily for her adoring fans, after the microphone mishap she went right back up on stage and finished the show.
If you have a chipped tooth but you need to make the show go on, please contact us or schedule an appointment for a consultation. You can also learn more by reading the Dear Doctor magazine articles "Artistic Repair of Chipped Teeth With Composite Resin" and "Porcelain Veneers."
By Protech Dental Care
April 10, 2019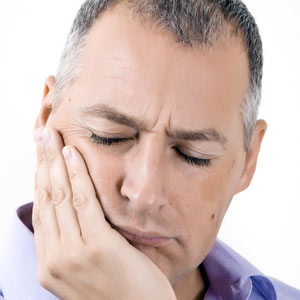 Chronic pain can turn your life upside down. While there are a number of disorders that fit in this category, two of them—fibromyalgia and temporomandibular disorders (TMD)—can disrupt your quality of life to the extreme. And it may be the two conditions have more in common than similar symptoms—according to one study, three-fourths of patients diagnosed with fibromyalgia show symptoms of TMD.
To understand why this is, let's take a closer look at these two conditions.
Fibromyalgia presents as widespread pain, aching or stiffness in the muscles and joints. Patients may also have general fatigue, sleep problems, mood swings or memory failures. TMD is a group of conditions that often result in pain and impairment of the temporomandibular joints that join the jaw with the skull. TMD can make normal activities like chewing, speaking or even yawning painful and difficult to do.
Researchers are now focusing on what may, if anything, connect these two conditions. Fibromyalgia is now believed to be an impairment of the central nervous system within the brain rather than a problem with individual nerves. One theory holds that the body has imbalances in its neurotransmitters, which interfere with the brain's pain processing.
Researchers have also found fibromyalgia patients with TMD have an increased sensitivity overall than those without the conditions. In the end, it may be influenced by genetics as more women than men are prone to have either of the conditions.
Treating these conditions is a matter of management. Although invasive techniques like jaw surgery for TMD are possible, the results (which are permanent) have been inconclusive in their effectiveness for relieving pain. We usually recommend patients try more conservative means first to lessen pain and difficulties, including soft foods, physical therapy, stretching exercises and muscle relaxant medication. Since stress is a major factor in both conditions, learning and practicing relaxation techniques may also be beneficial.
In similar ways, these techniques plus medication or cognitive-behavioral therapy that may influence neurotransmission can also help relieve symptoms of fibromyalgia. Be sure then that you consult with both your physician and dentist caring for both these diseases for the right approach for you to help relieve the effects of these two debilitating conditions.
If you would like more information on managing TMD or fibromyalgia, please contact us or schedule an appointment for a consultation. You can also learn more about this topic by reading the Dear Doctor magazine article "Fibromyalgia and Temporomandibular Disorders."