Posts for tag: oral health
By Protech Dental Care
December 29, 2017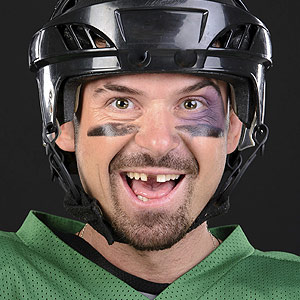 Contrary to what you might think, a knocked out tooth doesn't inevitably mean tooth loss. Time is of the essence — the shorter the interval between injury and replanting the tooth, the better the tooth's long-term survival. The longer the interval, on the other hand, the less likely the tooth can survive beyond a few years. That phenomenon is due to the mouth's natural mechanism for holding teeth in place.
The tooth root maintains its attachment with the jaw bone through an intermediary tissue known as the periodontal ligament. Tiny fibers from one side of the ligament securely attach to the tooth root, while similar fibers attach to the bone on the opposite side of the ligament. This maintains stability between the teeth and bone while still allowing incremental tooth movement in response to mouth changes like tooth wear.
While the ligament fibers will attempt to reattach to a replanted tooth's root, the longer the tooth is out of the socket the less likely the fibers will fully reattach. An "ankylosis" may instead form, in which the root attaches directly to the jaw bone without the periodontal ligament. In this situation the body no longer "recognizes" the tooth and begins to treat it like a foreign substance. In all but the rarest cases, the tooth root will begin to resorb (dissolve); at some point (which varies from patient to patient) the attachment becomes too weak for the tooth to remain in place and is lost.
Ideally, a knocked out tooth should be replanted within 5 minutes of the injury (for step-by-step instructions, refer to The Field-Side Guide to Dental Injuries available on-line at www.deardoctor.com/dental-injuries). Even if you pass the 5-minute window, however, it's still advisable to attempt replanting. With a subsequent root canal treatment (to remove dead tissue from the inner tooth pulp and seal it from infection), it's possible the tooth can survive for at least a few years, plenty of time to plan for a dental implant or similar tooth replacement.
If you would like more information on treatment for a knocked out tooth, please contact us or schedule an appointment for a consultation. You can also learn more about this topic by reading the Dear Doctor magazine article "Knocked Out Tooth."
By Protech Dental Care
December 14, 2017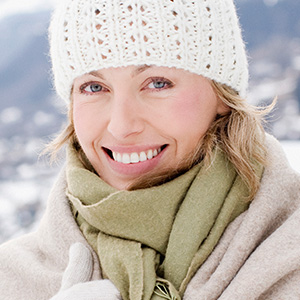 As the old song says, "'Tis the season to be jolly." And for many of us, the year-end holidays offer a perfect opportunity to break out of our daily routine and get together with co-workers, friends and family. Whether it's a casual gathering at home or a night on the town, one thing is for sure: There's likely to be plenty of food and drinks at hand to keep the good times rolling.
We're not going to say that you should never indulge in a sugar cookie or a tumbler of eggnog. But everyone knows that too much of a good thing can be bad for your health. So here are some simple tips to help keep your oral health in good shape while you're enjoying the holiday season.
Choose Healthier Snacks — good-tasting munchies don't have to be bad for you. Plant-based hors d'oeuvres like hummus with raw vegetables can be just as delicious and satisfying as chips and dip—and a lot healthier, with plenty of vitamins and fiber, and little or no sugar. Cheese, yogurt and other dairy products, eaten in moderation, can actually be beneficial for your oral health: they can stimulate the flow of saliva and restore minerals to the teeth. If you choose to eat sweet snacks, limit them to around mealtimes. That way, your mouth gets a break from sugar and acid in between meals.
Drink Plenty of Water — Sure, there are plenty more exotic beverage choices. But for better health, alternate those fancy drinks with glasses of water. Sugary, acidic beverages like soda (or even juice) can feed decay-causing bacteria and weaken the tooth's enamel, leading to cavities. Alcohol dries out the mouth, which can cause a number of oral health problems. But water promotes the body's production of beneficial saliva, and keeps you healthy and hydrated. It also helps neutralize tooth-eroding acid and wash away sticky food residue that can cling to your teeth.
Don't Neglect Your Oral Health Routine — Sure, between frantic holiday shopping and eagerly anticipated get-togethers, it may seem like there aren't enough hours in the day. But it's always important to maintain your regular oral health routine—and even more so at this time of year. Brushing twice a day for two minutes each time and flossing once a day are proven ways to prevent cavities and gum disease. Find a few minutes to take care of yourself and you can keep your smile looking good all year long.
The holidays are a time for friends, family, fun and celebration. We offer these suggestions with our best wishes for a safe and healthy season. If you would like more information about how to maintain good oral health—during the holidays or any time of year—please contact our office or schedule a consultation. Read more in the Dear Doctor magazine articles "Nutrition and Oral Health" and "10 Tips for Daily Oral Care at Home."
By Protech Dental Care
October 30, 2017
As if the preteen years didn't give kids and their parents enough to think about, new oral health concerns loom on the horizon. Along with major changes to the body, brain and emotions, additional risk factors for tooth decay and gum disease appear during adolescence — the period of development starting around age 10 and extending through the teen years that marks the transition from childhood to adulthood.
Even with declining rates of tooth decay across the nation, the cavity rate remains high during adolescence. According to the American Academy of Pediatrics, 1 in every 5 adolescents has untreated tooth decay. What's more, the onset of puberty — usually beginning around age 10-11 in girls and 11-12 in boys — brings changes in hormone levels that can affect gum health.
We all have millions of microorganisms in our mouth, representing hundreds of different species of mostly helpful, but some harmful, bacteria. Research has shown that total oral bacteria increases between ages 11 and 14, and new types of bacteria are introduced, including some that are not friendly to teeth and gums. Some unfamiliar microbes trigger an exaggerated inflammatory response to dental plaque, so gum bleeding and sensitivity are experienced by many children in this age group. In fact, "puberty gingivitis," which peaks around age 11-13, is the most common type of gum disease found during childhood.
A combination of hormones, lifestyle changes and poor oral hygiene habits raises the risk of oral health problems among adolescents. A more independent social life may be accompanied by a change in eating habits and easier access to snacks and beverages that are sugary, acidic (like sports drinks and soda) or full of refined carbohydrates — none of which are tooth-healthy choices. And as children move toward greater independence, parents are less likely to micromanage their children's personal care, including their oral hygiene routines. Good oral hygiene can keep dental plaque at bay, lowering the chance of having gingivitis and cavities. But let's face it: Adolescents have a lot to think about, and keeping up with their oral health may not be top of mind.
To help your preteen stay on top of their oral health, keep healthy snacks at home for your children and their friends and make sure you are well stocked with supplies such as new toothbrushes, floss and toothpaste. In addition, most preteens (and teens) can benefit from gentle reminders about oral hygiene routines.
For optimal oral health through all stages of life, make sure your preteen keeps up with professional teeth cleanings and exams, and talk with us about whether fluoride treatments or sealants may be appropriate for your child.
For more on your child's oral health, read "How to Help Your Child Develop the Best Habits for Oral Health" and "Dentistry & Oral Health For Children" in Dear Doctor magazine.